You can form the "Voltron of the Near Universe" from the second season of the 1980's Voltron animated series with this collectible set available at Sideshow Collectibles!
This Soul of Chogokin Collectible Set from Bandai comes with all fifteen vehicles which combine into Vehicle Team Voltron:
The fifteen vehicles break into three combat teams: Air, Land, and Sea or they all combine to form Voltron!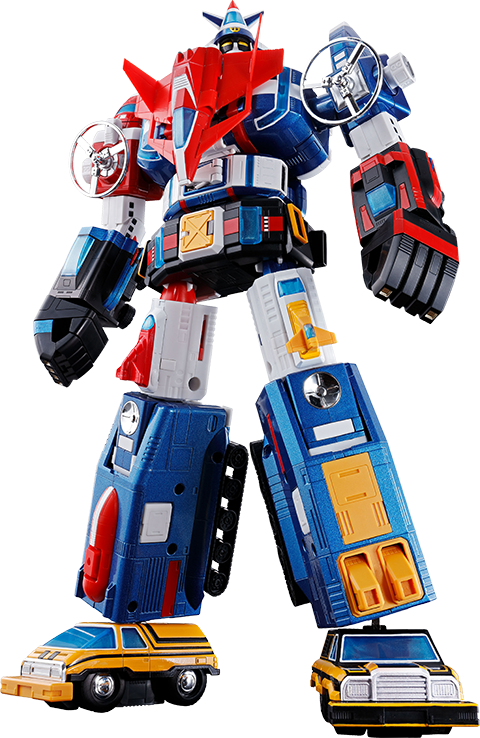 Soul of Chogokin GX-88 Vehicle Voltron!
Use the Link below to order this high quality collectible set from Sideshow Collectibles:
Sideshow Collectibles "A modern day renaissance studio, specializing in licensed and original creations."