Next month in Florida: Tampa Bay Comic Con 2019!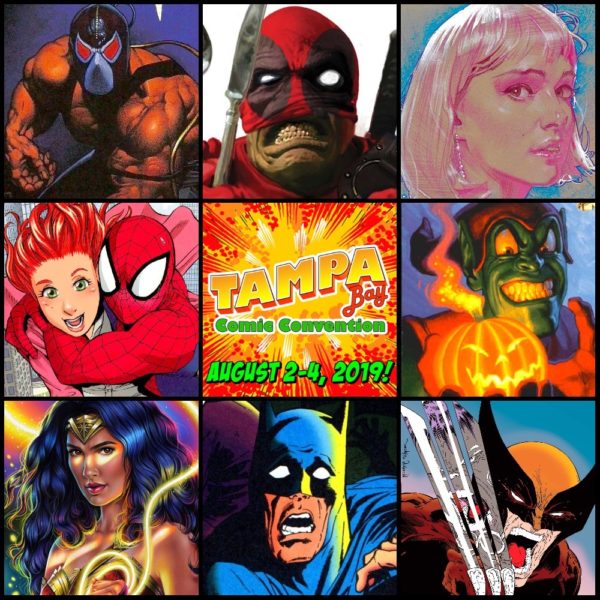 Tampa Bay Comic Convention
"Enjoy a weekend full of comic books, toys, cosplay, guest artists and celebrity appearances in beautiful Tampa, Florida."
This year Tampa Bay Comic Con is held on August 2-4, 2019 at the Tampa Convention Center – 333 S Franklin St Tampa, FL 33602! Convention hours are: Friday 12:00 PM – midnight, Saturday 9:00 AM – midnight and Sunday 9:00 AM – 5:00 PM. Late night programming will continue until midnight on Friday and Saturday, but the Exhibit hall will close at 7:00 PM.