Here's a look at the Exclusive Tee for Halloween ComicFest 2019! This haunting Tee features Art by Kelley Jones: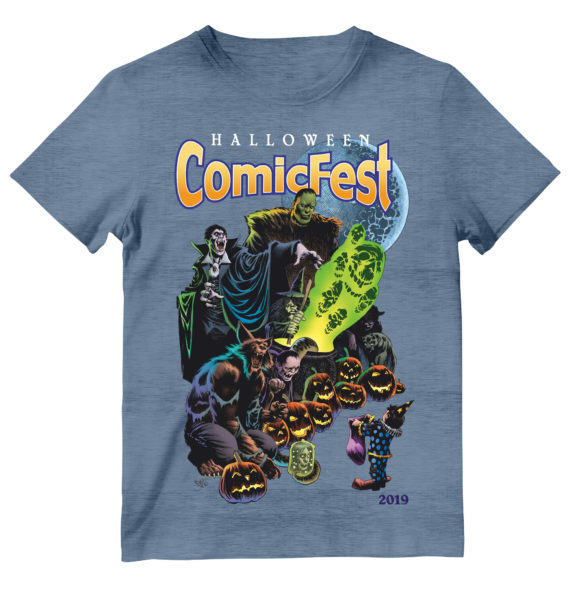 Halloween ComicFest 2019
The Halloween ComicFest 2029 Tee can be pre-ordered at your local comic shop and will be available for purchase on October 16!
Here's the Halloween ComicFest Tee Artwork by Kelley Jones:
Celebrate Halloween ComicFest at participating Comic Book stores on Saturday October 26, 2019!
Note: We are not affiliated with one or more of the companies featured in this Post. This Post is for review, recommendation or entertainment purposes. For more information, visit our About Page.